---
Biography
Name : MC Leong
Bachelor of Science [Honours] in civil engineering from University of Southampton, United Kingdom (1977)
Chartered Civil Engineer, U.K. (1984)
Member of Institution of Civil Engineers, U.K. (1984)
Professional Engineer, Board of Engineers, Malaysia (1985)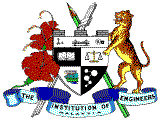 Fellow of Institution of Engineers, Malaysia (Member since 1984)
---
Work Information
I'm a chartered & registered professional civil engineer with 28 years of experience at your service. 
Now with SMHB Sdn Bhd (since May 2005).
From 2000 to Apr 2005, I was the project director attached to a leading Malaysian Marine Engineering Contractor known as See Yong & Son Construction.
From 1980 to 2000, I was an associate director with a leading consultant SSP Sdn Bhd.
From 1977 to 1980, I was a civil engineer attached to the Drainage & Irrigation Department of the Government of Malaysia.
My specialty is in ports, hydraulics, marine engineering, coastal structures, reclamation, drainage & irrigation and project management.
Office phone & address: click on SMHB Sdn Bhd.
Personal Interests

Project management, reading, computing. 


Updated: May 2005

GO HOME